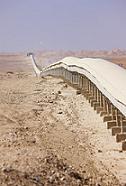 Yale Environment 360
published by  Yale School of Forestry & Environmental Studies.
07 Jul 2011: Report by Fred Pearce
Phosphate has been essential to feeding the world since the Green Revolution, but its excessive use as a fertilizer has led to widespread pollution and eutrophication. Now, many of the world's remaining reserves are starting to be depleted.