The Moroccan state company OCP has decided to drop defending the detained conflict mineral cargo in South Africa. The Saharawi people thus won a 5 million USD walk-over victory before the trial over phosphate rock ownership even had begun.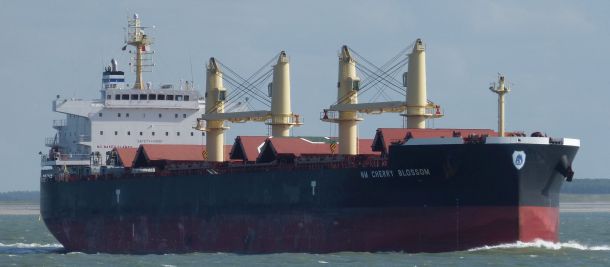 On 1 May 2017, the bulk vessel NM Cherry Blossom was detained in Port Elizabeth, on a stop-over to New Zealand. The vessel contained 55.000 tonnes of phosphate rock from occupied Western Sahara.
The UN has concluded that any exploitation of resources in Western Sahara would be illegal if the Saharawi people do not consent to it. Similarly, the Court of Justice of the EU on 21 December 2016 judged that trading with the territory would be illegal without such consent. However, Morocco, illegally occupying parts of Western Sahara since 1975, has kept the exports of Western Sahara phosphate rock. In 2016, Morocco earned over 200 million USD from the rock export from the territory.
The second biggest importing country is New Zealand, where two farmer co-operatives import from the occupied territory.