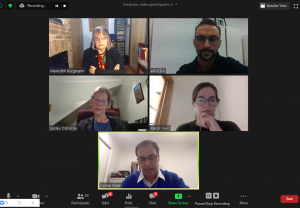 To mark Refugee Week 2020, we came together for a virtual 'Watch Party' of the film "Sirocco: Winds of Resistance", followed by a Q&A panel.
You can watch the Q&A panel discussion at the Youtube link here
Thank you to our special guests Kamal Fadel, Meredith Burgmann, and Randi Irwin for joining the AWSA community in the online webinar! And thank you to everyone who came along to celebrate the long and continuing struggle of the Saharawi people for freedom and independence! It was a fascinating discussion on the COVID-19 lock-down in the refugee camps, the current state-of-play in the international community regarding the long-promised referendum, and what Australia can do to support Saharawi independence.