Sahara Press Service
Oct 18, 2017
The messes of the Wilaya of Auserd have received on Wednesday the Personal Envoy of the Secretary-General of the United Nations to Western Sahara, Horst Koehler, who arrived in the camps on the second leg of his first visit to the region, in the framework of his first tour to revival negotiations between the two parties to reach a solution that guarantees the right of the Saharawi people to self-determination.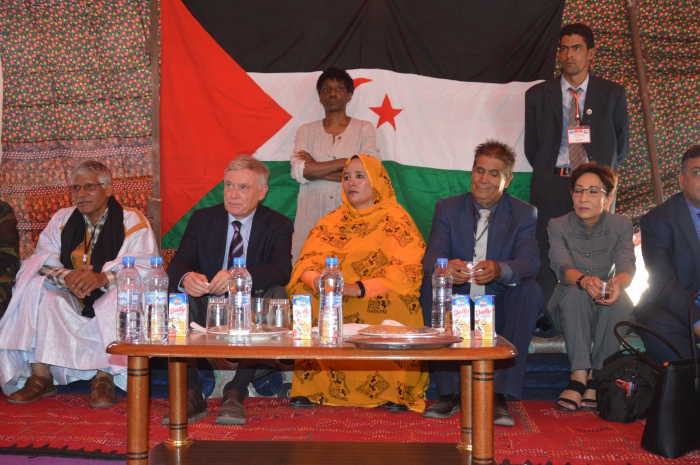 Upon his arrival in Auserd, he was greeted by units of the Sahrawi People's Liberation Army (SPLA), where he was received at the entrance of the Wilaya by the members of the Secretariat, the Government, the National Council, the Bureau of the Advisory Council, the Presidents of the Constitutional Council and the Supreme Judicial Council.
For her part, Governor of the Wilaya, Mrs. Mariam Salek Hamada, after welcoming the Personal Envoy and his accompanying delegation, renewed the confidence of the Sahrawi party in the new envoy to move the peace process in Western Sahara.
Mariam went on saying that the Saharawi people are looking forward to finding a quick solution to the long-running Western Sahara conflict, applauding Mr. Kohler's experience in the international politics.
The UN envoy was received by Emhamed Khaddad, the Sahrawi Coordinator with MINURSO, Mr. Bujari Ahmed, representative of the Frente POLISARIO to the United Nations.SPS